Our Story
Born from a desire to create a high quality, on trend lingerie, sleepwear and swimwear fashion to suit women across all her stages of life and for all body shapes, Bras N Things is Australia's leading lingerie retailer.
Boasting flagship stores in iconic destinations and with more than 200 stores across Australia, New Zealand and South Africa, we're here to empower women to feel beautiful from the inside out
In 2018 Bras N Things was acquired by Hanes Australasia which is home to some of Australia's most recognised apparel and lifestyle brands including Bonds, Berlei and Sheridan.
Our Culture
At Bras N Things, we love our Culture! Our 10 +1 Culture Commitments is a set of guidelines, standards and values that shapes the way we at Bras N Things operate. Put simply, it's just the way it is around here!
Our Culture is found in the little things.... in attitudes, in a focus on Customers, in communication and Team building, in the respect that Team Members have for each other, in the language used, in the environment we create in our Company, in the standards of performance and in the willingness of each Team Member - no matter what level - to put in the extra effort … to walk the extra mile.
The 10 +1 is in place as a guide to influence our daily actions and the way we interact with each other. It's the way we conduct every job we undertake … with passion, proactivity and a positive attitude.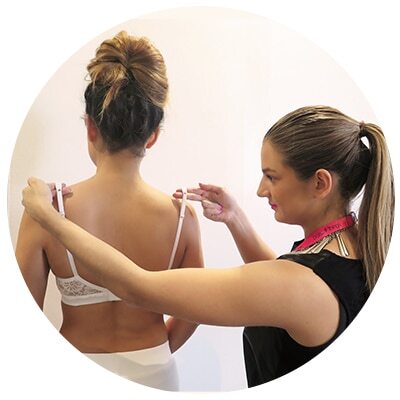 The Fit Experts
Bras N Things deliver a fitting service unlike any other; combining 30 years of research, experience and training to ensure our Team are at the forefront of bra fitting.
With broad Customer appeal, we are specialists in fitting women across all stages of life. From her first bra to a more mature fit and everything in between.
Our Qualified Fit Experts are available at all Bras N Things stores every day, with no appointment necessary!
Our Customer
Bras N Things is the first place she turns to for the latest lingerie and sleepwear fashion trends. She wants to look and feel great in perfectly fitting, comfortable and quality products at ready to wear prices which is why she chooses Bras N Things.
Our Product
Designed by women for women, fit, comfort and design is at our core. The in-house design Team are specialists in creating lingerie exclusive to Bras N Things which suit women across all stages of life. Seeking out the latest trends and inspiration from across the globe whilst sourcing the best quality fabrics. Bras N Things aim to deliver new fashion styles to stores every week!
Our Range
With new products dropping in store every week, our range includes: