Our Careers
Working within Bras N Things presents great career opportunities. Here at Bras N Things we believe in identifying and developing our future leaders through succession planning and creating long-term careers with amazing opportunities across a number of different professions.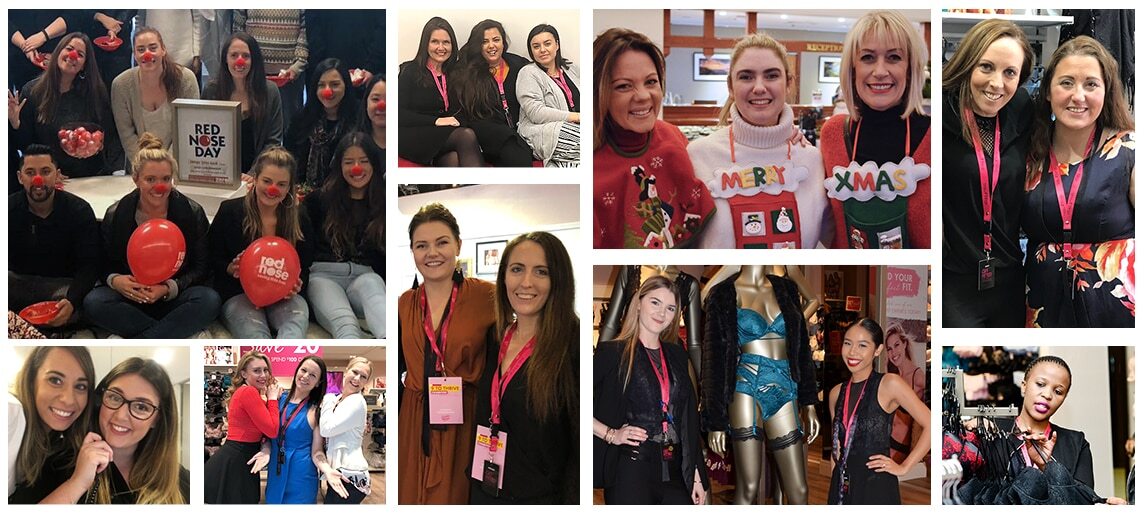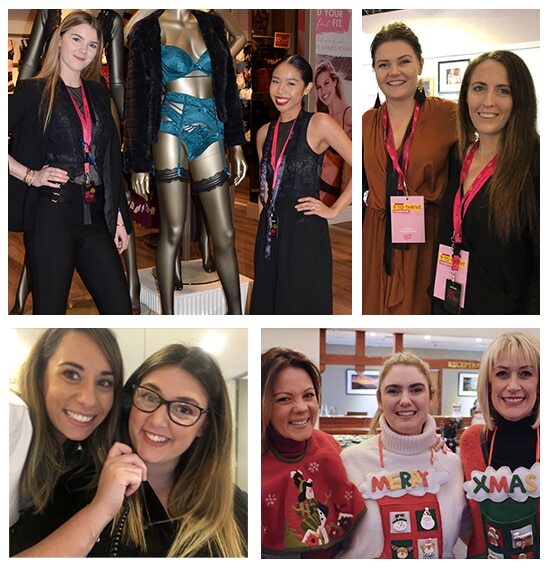 To give you more of an idea on where a career with Bras N Things could lead you, we've listed the three key areas of the business and the positions you can expect to find within each of the areas below:
RETAIL STORES AND OPERATIONS
(Australia, New Zealand, South Africa and USA)
This is where the magic happens, where our Teams are engaging our Customers! Whether you are looking for a part time role while you study or to progress your retail career, the opportunities at Bras N Things are endless.
Retail Career Opportunities :
(Sales Assistant / Assistant Manager / Store Manager / Area Manager / State Manager / Country Manager / Territory Manager / Retail Coordinator / National Retail Manager / General Manager of Retail Operations)
SUPPORT CENTRE
(Alexandria, NSW, Australia)
Our job in the Support Centre is to support our Retail and Online Teams to ensure they can deliver the product and exceptional experience our Customers want. To achieve this we have a very wide range of career opportunities within our Support Centre in Alexandria NSW including the below:
Buying :
(Assistant Fit Technician / Fit Technician / Senior Fit Technician / Technical Designer / Design Consultant / Design Manager / Buying Coordinator / Assistant Buyer / Buyer / GM of Product)
Planning :
(Inventory Coordinator / Planner Admin Assistant / Forecaster / Senior Planner)
Visual Merchandising :
(VM Coordinator / VM Manager)
Marketing :
(Graphic Designer / Social Media and Content Coordinator / Assistant Brand Manager / National Marketing Manager)
E-Commerce :
(Customer Engagement Representative / Customer Engagement Manager / Online Content Manager / Online Creative Coordinator / Senior Online Content Designer / Digital Marketing Manager / E-Commerce Manager)
Loss Prevention :
(Stocktake Coordinator / Inventory Manager / Loss Prevention Manager)
IT :
(IT Support Analyst / IT Support Specialist / Applications Manager / Infrastructure Manager / IT Manager)
Finance :
(Assistant Accountant / Accountant / Senior Financial Accountant / Accounts Payable / Business Analyst / Commercial Manager / Financial Controller / Chief Financial Officer)
People & Development :
(Store Support Team Member / Store Support Team Leader)
Store Development :
(Store Development and Maintenance Coordinator / Store Development Manager)
DISTRIBUTION CENTRE
(Regents Park, NSW)
The DC plays a very important role in getting our stock into stores and our online orders picked, packed and delivered to our Customers in a fast and efficient manner. We are always on the hunt for Team Members with speed, urgency and a great eye for detail to work within our DC Team.
Supply Chain :
(DC Team Member / DC Team Leader / DC 2nd in charge / DC and Supply Chain Manager)