Our Team
At Bras N Things our Team Members are confident, caring, compassionate, hardworking, dedicated, and excited about our Vision of empowering women to feel beautiful from the inside out.
One part of the family that makes up Hanes Australasia group, you'll feel supported to apply your talents and creativity to a range of roles, brands and operating groups throughout the duration of your career. We'll empower you to take control of your career path and take advantage of development opportunities that can help you grow in leaps and bounds. We offer careers that could truly lead you anywhere.
We would love for you to get to know a little about some of our dedicated Team Members who have had a successful career path with Bras N Things.
Meet Kassandra...
California USA Area Manager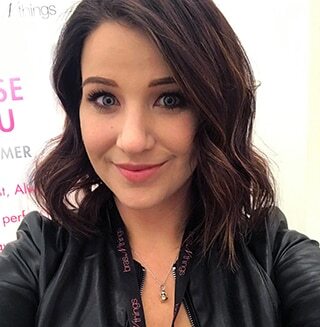 I've been a part of the BNT family for 10 years, family is what working at Bras N Things truly feels like. This is a brand that believes in its people and the culture of the brand means that I was continuously worked with to be my best self. Customer service is at the forefront with BNT and we're a brand that truly delivers on an empowering experience, every time!
I started as a team member in-store and worked my way through the different roles within management, learning from some incredibly inspiring women. 5 years ago I was promoted to Area Manager, fast forward to today and I'm on the team that's leading the USA expansion. My Bras N Things career has been an adventure of learning, laughing and leadership. I'm so blessed to be a part of this amazing brand.
Meet Liz....
Area Manager - NSW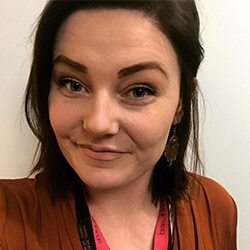 I began working for Bras N Things as a Christmas Team Member in 2013 as my first job in the Retail industry. I very quickly fell in love with the exciting, fast pace, positive atmosphere and Customer focused culture. I expressed very quickly that I wanted to stay with the business after Christmas and therefore became a Part-Time Team Member when I went back to University.
Bras N Things has been able to offer me some incredible opportunities and after I left University I was offered a role as a Store Manager. From there I've managed numerous stores, had the opportunity to move to Sydney to further my career, open and manage a brand new store, participate in Recruitment and Management workshops, build amazing relationships with fellow Team Members and provide unforgettable experiences to so many amazing, beautiful Customers every single day! I am always being challenged and pushed to achieve more than I ever felt possible!
Meet Jess....
Store Manager - Bondi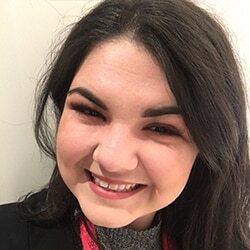 My Bras N Things journey started back in 2013. I began as a Part Timer in rural NSW and straight away I fell in love with the Culture, the Vision, the Training and the Team. Almost immediately I knew I wanted to create my Career within this business. I progressed to Assistant Manager, then Store Manager and I was then offered the opportunity to relocate to Sydney where I have since run another two stores with my current being our Flagship Store in Bondi.
I have also been given many amazing opportunities to grow as a Manager, including being selected to attend our Engaged Leadership Program and multiple Training workshops.
Being a part of a business where I can work so closely with my Team to help grow and develop my career as a Manager has been the most amazing experience, but most of all I love being able to come to work every day to empower not only our Customers but also our Team.
Meet Christina....
Retail Coordinator and Executive Assistant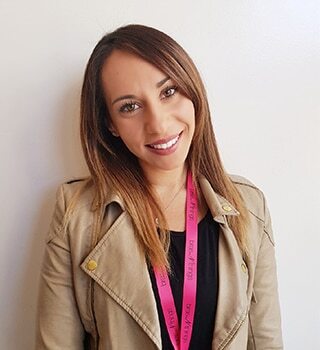 I started my journey with Bras N Things as a part time Sales Assistant in 2013.
Within the first few months of working in Bras N Things I knew this is the business I wanted a career in as I believed in the brand and the culture. I progressed quickly into an Assistant Managers position where I was able to grow and develop into a Manager.
After 3 years of working in Stores I was offered an amazing opportunity to become the Retail Coordinator and Executive Assistant to our General Manager of Retail.
Bras N things offers endless opportunities and I am so excited to see what the future holds with this amazing business.
Meet Evelyn....
2IC DC Operations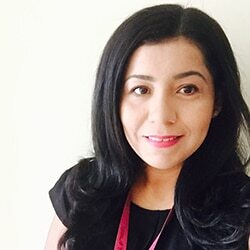 My journey with Bras n Things started in 2011 where I started working in the Distribution Centre as a Christmas Casual as part of the Replenishment Team picking and packing stock for the stores each day. From there I was given the opportunity to assist in managing Data Integrity and preparing for stocktakes which helped me to learn about many things such as the importance of accuracy and how to manage a Team.
I was very excited when I was given my next opportunity as the 2IC for DC Operations. This role has not only allowed me to grow in my career it has allowed me to do what I love. I love being able to learn something new every day, sharing my experience and knowledge with my amazing Team and most importantly I love feeling like this is just the beginning of my Career at Bras N Things. I am very happy to be a part of this company!