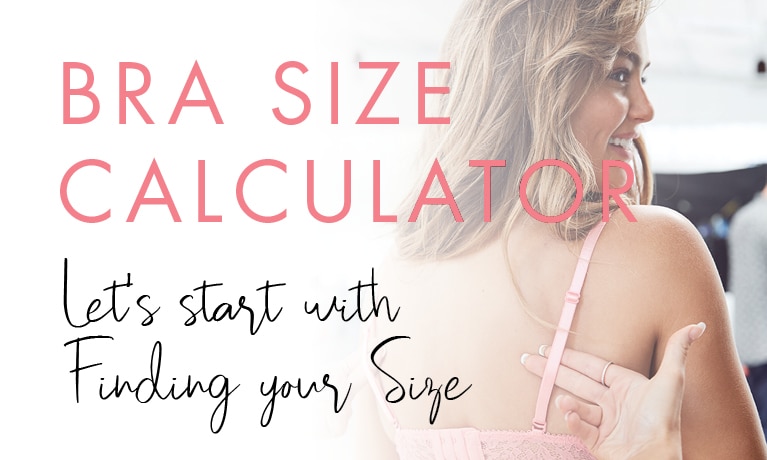 What if we told you there is a perfect bra out there for you? A bra that doesn't have straps that slide off your shoulders at the most inconvenient time, won't distract you all day by digging in where it shouldn't or create 'back fat' that you actually don't have. A bra that you won't want to take off the second you step into your house.
That bra exists and our specially trained Bras N Things fit experts can help you find your perfect fit.
We all know the difference the right bra can make to the overall look of your outfit. Like every piece of clothing in your wardrobe, each Bras N Things bra is designed and created with a specific function and purpose in mind. A t-shirt bra, a strapless bra and a fashion bra all offer a different type of fit, support and feel.
Measure Your Underbust
Stand with your arms resting by your side and ideally get someone else to measure you around your body, directly below the bust. Make sure the tape is right under your breasts, is straight all the way around and is as tight as possible.
This is how the underband of the bra will fit, so the tape should be tight, but not uncomfortable. It's best to do this measurement while you're not wearing a bra, or you can do it wearing one, just be careful not to sit the tape over your bra or underwire.
This measurement is your UNDERBUST.
---
Measure Your Overbust
Measure around the fullest part of your bust (usually over the nipple). This is best done while you're wearing a bra. Hold the tape gently so that the tape is resting lightly on your body. Make sure that the tape measure is straight across your back, and sits parallel to the floor.
This measurement is your OVERBUST.