Knickers Style Guide
Finding the perfect fitting knicker can be just as important as the perfect fitting bra. here are several styles of Knickers, each offering a different but comfortable fit. From something special to the absolute essentials, discover our collections and made for you fits. To help you decide the best styles, here is our Knicker Guide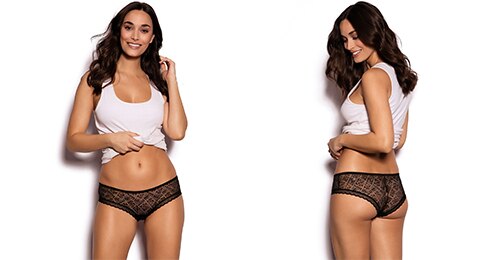 These cheeky cut knickers provide moderate coverage and show a more revealing cut at the back, designed to flatter. Brazilian knickers have a medium leg line and sit on the upper part of the hip. Often the leg line is not elasticated, which means they do not show through clothes, making them wearable under any outfit.
---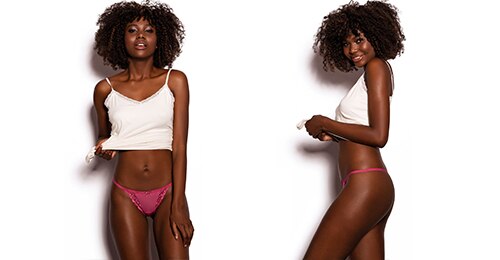 Show off your natural assets and avoid those pesky VPL's (visible panty lines) with a G-String. Various are styles available including the thong, and V-String. Minimal knickers, G-Strings do not cover the bottom but do offer coverage at the front.
---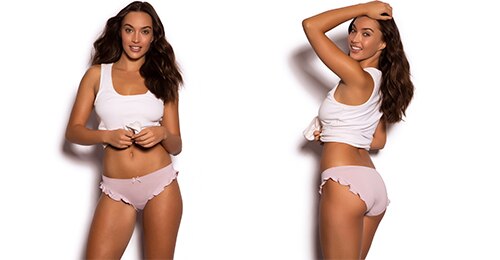 Bikinis are similar to briefs but usually have a waistband that sits around the hip area with slightly more revealing cut at the back.This cut also includes string bikinis with a very thin side waistband and Tangas, cousins to the bikini in which they have narrow hip coverage but full back coverage.
---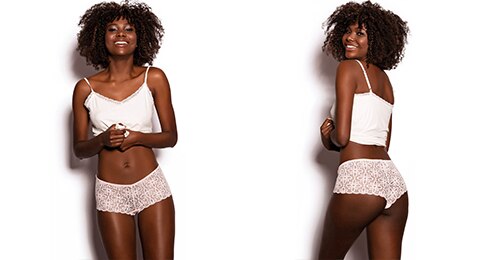 A cheeky take on fitted boxer shorts, these panties deliver a body-hugging fit with a longer leg for extra coverage. They are a perfect everyday alternative and offer comfortable coverage under skirts. or teamed up with a camisole and worn around as loungewear. They fit well both on straight hipped figures and curvy girls emphasising just the right parts of the body.